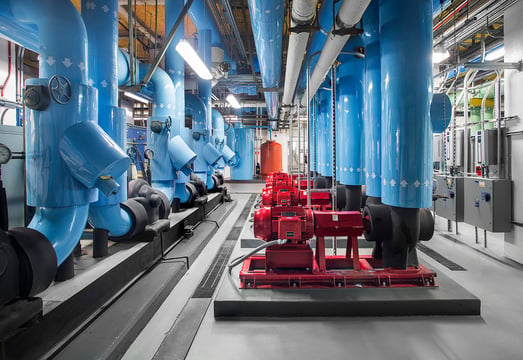 Sunset Development is a leading suburban developer in the San Francisco Bay Area, providing cutting edge commercial tenant spaces. Bishop Ranch is one of the company's premier properties, and with planned expansion to the development, Sunset needed a partner to bring its 2600 Bishop Ranch building up to the company's high standards for sustainability and efficiency.
Of course, Salas O'Brien has a long history and reputation in the Bay Area for mechanical and electrical efficiency evaluations and upgrades—making the company an obvious partner for the 2600 Bishop Ranch project.
Our team completed in-depth mechanical and electrical review and design services. With our creative design skill and experience, we eliminated an area lake as a condenser water source to assist Sunset with its sustainability goals, and we refined the central plant layout to support the construction of additional buildings at Bishop Ranch.
Want to learn more?
Want to learn more about Salas O'Brien's approach to clean energy and power generation? Click below to read more about this exciting field.