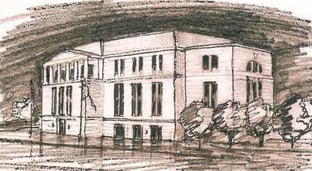 Salas O'Brien is excited to be working on yet another project with the State of Georgia—this time as the commissioning agent for a seven-story, six-acre judicial complex with more than 200,000 square feet.
Once complete, the facility will house the State of Georgia Supreme Court and Court of Appeals. Because the facility will hold such a high profile, the state aims to create an iconic, lasting, and functional building that reflects the architectural legacy of Atlanta.
As the commissioning agent for this important project, Salas O'Brien will ensure that all systems are complete and functioning efficiently. We will also ensure that personnel are trained on successful operation.
If you're interested in learning about our commissioning work, and its importance for an efficient and functional building project, click below for an overview and
.
Image credit: Stevens & Wilkinson