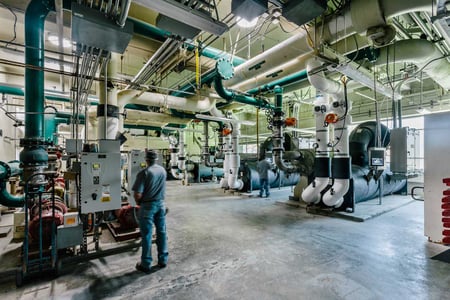 Covering more than 1.4 million square feet of building space total, San Jose-Evergreen Community College District has buildings that are among the oldest in the California community college system. With our wide variety of higher education campus experience and a focus on sustainability, Salas O'Brien was the perfect choice to provide services for renovations.
Serving more than a half-million residents in Santa Clara County, CA, the district is composed of San Jose City College and Evergreen Valley College. To address their aging buildings, over the past 15 years a series of bonds—coupled with state funds and private donations—have begun to revitalize the infrastructure of the district. As part of that effort, Salas O'Brien was contracted to provide electrical, mechanical, plumbing, fire alarm, and security services for the renovation, modernization, and expansion of Evergreen Valley College's Central Energy Plant and Fire/Police Station. Each element of the project was closely tied to a single goal: to reduce the overall utility usage and environmental impact of the campus.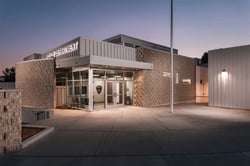 Salas O'Brien's dedication to efficiency, as well as a commitment to lowering construction cost, minimizing change orders, and reducing the operating and utility costs, made the firm an ideal partner in this venture. The campus facilities are now some of the most modern in the system, furthering the district's ambitious goals toward a more sustainable future. We salute such forward thinking and are proud to do our part in improving our community's educational facilities.