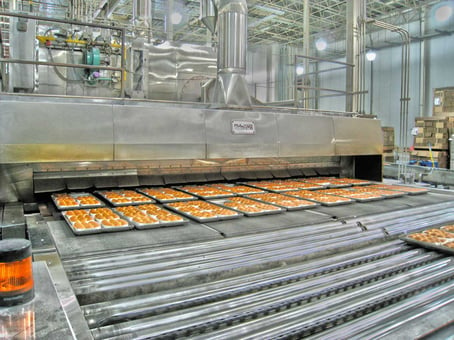 King's Hawaiian began on the "big island" of Hawaii in 1950 and has since expanded to become a Hawaii and California powerhouse. While perhaps best known for their signature Hawaiian Sweet rolls, the company has expanded into a wide variety of related products.
To accommodate that expansion, King's Hawaiian needed production facilities around the country. The first of those was in Oakwood, Georgia—and Salas O'Brien proved to be the perfect partner for this project because of its reputation for excellence in commercial and industrial engineering and its ability to quickly serve any project need through its Atlanta office.
Salas O'Brien provided mechanical, electrical, plumbing, and fire protection engineering as well as construction administration of the facility. The resulting facility met stringent criteria from both the FDA and OSHA and includes a large production floor, several three-story silos, and other features that will allow King's Hawaiian to serve many customers for years to come.