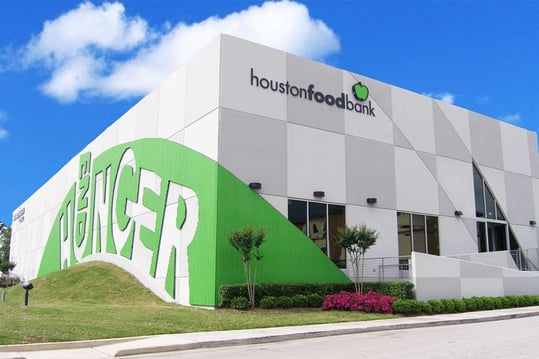 The Houston Food Bank provides a variety of services to Houston and its surrounding cities. With help from volunteers, the professional staff work to end hunger by packaging one meal at a time.
The Keegan Kitchen is a 15,000-square-foot facility at the Mary Barden Keegan Center located in downtown Houston. From this facility, volunteers and staff prepare hot and frozen meals for Meals on Wheels, US Vets, and Kids Cafe. Because of high demand for meals, the Houston Food Bank sought out Salas O'Brien to work on the mechanical, electrical, and plumbing engineering for a brand new kitchen that would enable the organization to provide an additional 10,000 meals every day.
Salas O'Brien's extensive work in retail and commercial kitchens as well as our involvement with the local community made us the ideal choice to perform this work. The Salas O'Brien team completed this project on time and under budget, and the results will be appreciated by the community for years to come.