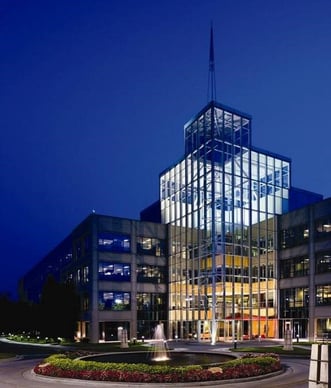 Halyard Health is a medical technology company with roots dating back to 1872 and Kimberly, Clark & Co. From its headquarters in Alpharetta, Georgia, Halyard operates 11 manufacturing facilities and has more than 12,000 employees worldwide.
Halyard's headquarters houses a variety of areas, including patient care, office space, laboratories, and physician training facilities. With Salas O'Brien's reputation for healthcare and and corporate design and engineering, the firm was a natural choice to support the renovation of Halyard's four-floor, 175,000-square-foot building.
Salas O'Brien's team worked with many different consultants and corporate representatives and adopted a compressed timeline that included a three-shift, 24-hour, seven-day construction schedule.
The result was a beautifully renovated and functional campus that will serve Halyard's needs for years to come.