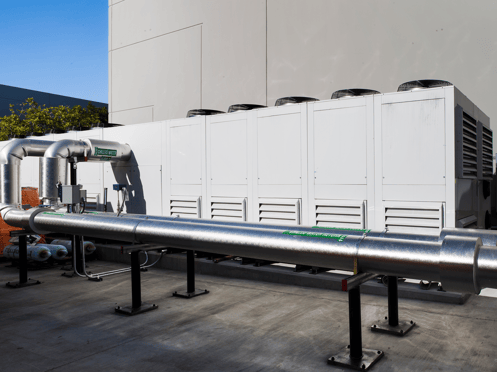 Salas O'Brien has several of our nation's largest telecommunications providers as clients. One of those clients approached Salas O'Brien to solve a problem: their mobile subscriber base was exploding and they needed more capacity. The company had an existing telecommunications center in Irvine, California, that needed an additional 3,000 square feet of hardware.
Our team designed a modular cooling system, which will support future growth of the facility, along with overhead cabling loads, four new power plants, and HVAC equipment. This system complied with restrictive footprint requirements, California's energy codes, and the extremely tight overhead space.
In short, Salas O'Brien's experts designed and constructed a building within a building. The project required creative thinking to maximize usable floor space while simultaneously complying with both California's rigorous seismic requirements and the telecommunications company's standards. The new building was constructed within the existing warehouse, and has a separate roof, structural system, and reinforced floor. It was a classic example of "fitting 10 pounds into a 5 pound bag"—and Salas O'Brien professionals did an outstanding job of coming up with a layout that satisfied all of these demands.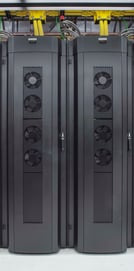 Salas O'Brien coordinated with multiple contractors that were a part of this project and led weekly project coordination meetings to ensure everything went smoothly. During the controls installation, when maintenance window shutdowns were required across extensive portions of the facility, Salas O'Brien and our contractors accomplished this smoothly with no impact to existing operations.
The talent of our facilities planning team, a rigorous approach to weekly project management, and ongoing on-site construction management were all key factors in making this project a success. Salas O'Brien's work was completed on-schedule and within budget with no impact to the preexisting switch room operations
If you're interested in learning about our telecommunications facility work, click below for an overview and contact us for more information.