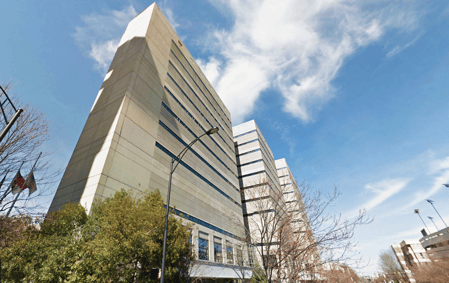 It's a maxim of project management that you have any two of quality, speed, and cost. If you need a project done as soon as possible (preferably yesterday), then it's either going to cost you a fortune or will have sub-par quality.
When it comes to building projects, commissioning can prove the maxim wrong. With commissioning, you can save money, build better, and do good in the process.
Is that a bold claim? Sure. But there's a reason that more and more states and local jurisdictions are requiring commissioning on every building project.
In a prior article we defined commissioning and went over the basics of what it accomplishes. We also overviewed where it's required by law, and why you might consider it even it's when not required by law.
In this article, we'll review in more detail how commissioning can make your building more efficient reduce your carbon footprint, give you energy savings, and lower your operating costs.
Commissioning looks at the big picture
Commissioning agents are trained to take a comprehensive look at energy optimization, system setpoints, proper equipment scheduling, off-period performance, lighting, plumbing, and alternative energy systems. No one else on the construction team takes this kind of wholistic approach. For example:
The architect is mainly concerned with the space layout and how the building looks.
The engineer is mainly concerned with equipment installation and sign-off from the test and balance that the system has been balanced correctly.
The general contractor is only concerned with providing the owner a working building.
The test and balance contractor is only concerned with making sure that air and water flows are as specified by the engineer.
The controls contractor is only concerned with trying to make sure his program meets the engineer's sequence intent.
Payback time for commissioning
The EPA estimates that commercial buildings waste 30% or more of their energy every day. And since commissioning agents are trained to get that number as close to zero as possible, the payback for commissioning can be swift—especially if you live in an area with high utility costs.
But regardless of your utility rates, commissioning agents also look for ways to make your equipment efficient and save on maintenance costs. For example, commissioning agents look for equipment access issues, because equipment and systems that are not accessible will frequently be neglected, perform less efficiently, and fail before their normal life expectancy.
Commissioning for existing buildings
Commissioning can also benefit existing buildings. (It's called retro-commissioniong in these cases.)
Buildings don't always work as they're designed—and it's often the job of the facility manager to make adjustments and do the best he can with the existing situation. But what if these adjustments are doing more harm than good?
Consider, for example:
How many controls are overridden because that is the easier path to "remedy"?
How many schedules are set to longer periods than necessary because of a previous occupancy schedule?
How many setpoints are too cold or too hot?
How many sequences are malfunctioning because that has become their "normal mode of operation"?
More about commissioning
Want to take a deeper look at this important topic? Salas O'Brien just released a white paper from Tim Gilbert, one of our nationally recognized commissioning experts. If you're interested, click below for an immediate download.