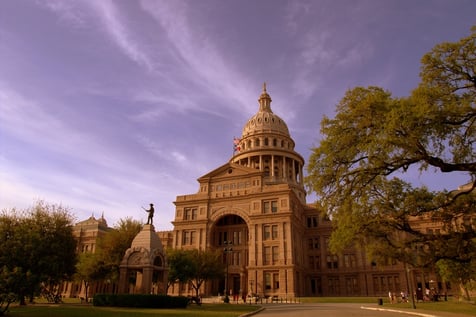 In late 2016, a major but little-noticed shift in commercial building code happened in Texas: the state adopted the 2015 International Energy Conservation Code (IECC).
Especially given the amount of construction happening every day in Texas, the state's move to the 2015 IECC will have profound—but very positive—effects. One of the most important results of the switch is that commissioning is now a requirement on new buildings meeting certain criteria.
Here are the cases where commissioning is now required on Texas building projects:
Facility size is roughly 12,000 to 20,000 square feet
Cooling capacity is greater than or equal to 40 tons (roughly equals 300 to 400 square feet per ton for cooling as a nominal load)
Combined building area heating and service water heating is greater than 600 MBH
Buildings (any size) have lighting controls
If you're working on a major building project in Texas, you need to make sure you're planning and budgeting for commissioning. But the good news is that in most of the cases Salas O'Brien's commissioning team works on, commissioning actually saves money. This begins when we review designs with an eye to preventing change orders, moves on to our involvement in construction and project handoff, and continues into the future through energy savings in building operations.
Want to learn more?
We'd love to share the lessons we've learned from building a top 10 commissioning practice in the US. Click below to read a white paper on the benefits of commissioning and how it can improve your sustainability and save you money.